Worship in the
Shadow of the Cross
Services focused on Jesus
Every Sunday
11:00 am

Yes, We Are Still Worshiping
Seventy years ago, a group of believers came together to form the congregation of St. Mark's and to construct a space set apart for worshiping God. The coronavirus pandemic threatened (and still threatens) to disrupt our ability to gather together, but we have been able to maintain our weekly worship throughout the pandemic.
We gather in the shadow of the cross to worship Jesus Christ our Lord. We come together as a congregation to sing, to pray, to hear the good news of Jesus proclaimed, and to respond to the breath of the Spirit. We invite you to join us in worship.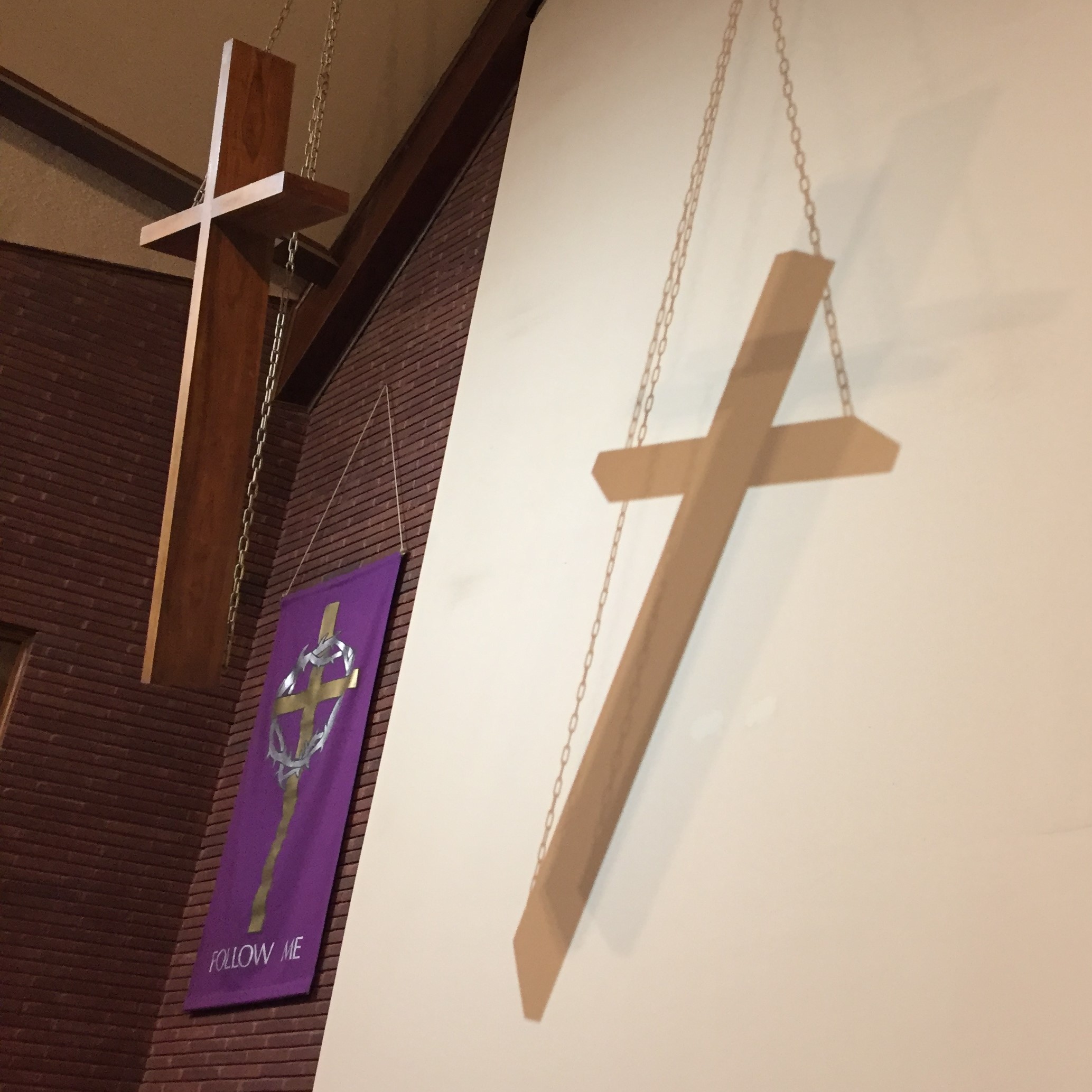 The Etiquette of Gathering Together
Because the coronavirus is still active in the community of Midland and in the world, we follow observe the following manners out of love for each other.
Please do not come to the sanctuary if you may be sick or if you have been exposed to someone who is or may be sick.
Please wear a mask as you enter and exit the sanctuary and throughout the service. Masks are provided if you need one. 
Sanitize your hands as you enter the sanctuary and as you leave.
Maintain a 6-foot distance between others. Wear your mask when talking with others.
Sit in every other pew, although those within the same household may sit together.
No handshakes or hugs. Use elbow bumps or fit bumps to greet others.
St. Mark's United Methodist Church
Email: stmarks.umc@sbcglobal.net